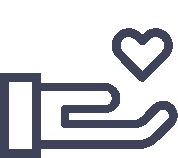 Giving and supporting the ministry
As a self-funded ministry, your financial support is crucial to our success. Your gifts not only help to support our worship ministry, but also drive our Prayer Ministry, Bible ministry family activities, Gospel outreach in our community, and missions both here and abroad. There are many options available for ongoing and one-time gifts that will allow us to continue to serve you and bring the Good News of Jesus Christ to the world:
​
- Malachi 3:10-12 -
​
"Bring the full tithe into the storehouse, that there may be food in my house. And thereby put me to the test, says the Lord of hosts, if I will not open the windows of heaven for you and pour down for you a blessing until there is no more need. I will rebuke the devourer for you, so that it will not destroy the fruits of your soil, and your vine in the field shall not fail to bear, says the Lord of hosts. Then all nations will call you blessed, for you will be a land of delight, says the Lord of hosts."
​
​
​
​
NATWEST BUSINESS ACCOUNT
ACCOUNT NAME: HOUSE OF FAITH MINISTRY FORA
Account Number: 31198392
Sort code: 50-21-01
BIC: NWBKGB2L
IBAN: GB84NWBK50210131198392