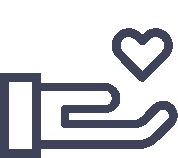 Giving and supporting the ministry
Giving
​
"Bring the full tithe into the storehouse, that there may be food in my house. And thereby put me to the test, says the Lord of hosts, if I will not open the windows of heaven for you and pour down for you a blessing until there is no more need. I will rebuke the devourer for you, so that it will not destroy the fruits of your soil, and your vine in the field shall not fail to bear, says the Lord of hosts. Then all nations will call you blessed, for you will be a land of delight, says the Lord of hosts."
- Malachi 3:10-12 -
​
Bank Transfer & Standing Order
​
If you would like to set up a Standing Order with your bank, log on to your internet banking account and use the account details of the congregation you attend below.
​
NATWEST BUSINESS ACCOUNT
HOUSE OF FAITH MINIS
(House of faith ministries for all nations)
​
Account Number: 31198392
Sort code: 50-21-01
IBAN: GB84NWBK50210131198392